Special Publication 13A — Energy and Mineral Resources of New Mexico: Petroleum Geology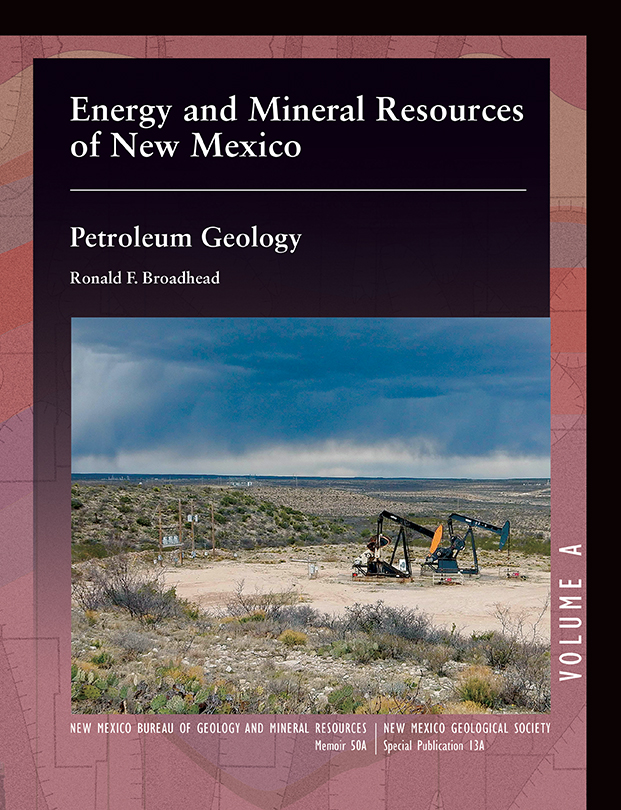 By: Ronald Broadhead, 2017, 104 p.
With oil and natural gas production contributing a significant portion of New Mexico's economy, this volume discusses the most important geologic formations and regions for these resources. The chapter includes oil and gas resources of the Permian Basin and San Juan Basin, coalbed methane production in the Raton Basin, and other frontier basins with potential petroleum resources. Additional discussion includes carbon dioxide production from the Bravo Dome and helium production in central New Mexico.
This volume was published jointly by the New Mexico Bureau of Geology & Mineral Resources and the New Mexico Geological Society. It is also available as part of a six-volume boxed set.

Also available as a free download.
Visit the New Mexico Bureau of Geology page for Memoir-50 to download PDF files.