Our Publications
Bookstore staff at the New Mexico Bureau of Geology and Mineral Resources, who process publication sales for NMGS, are mostly working remotely during the COVID-19 crisis. NMGS is still accepting on-line orders for publications, but we are currently shipping orders out once a week so please expect longer delivery times. Also, most of our guidebook papers are available for free download.
COVID-19 Blues Sale!
Current members can receive 25%-off of all NMGS publications through the end of June. Check or renew your membership first and then request the discount in the 'Special Requests' box on the shopping cart. You can also request the sale discount when ordering NMGS publications from the NM Bureau of Geology(but the discount will only apply to NMGS publications).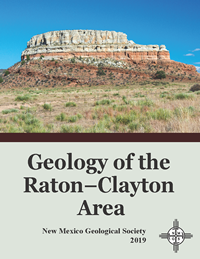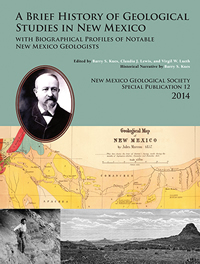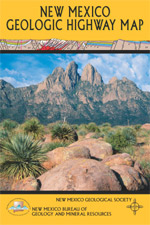 Publication sales for the society, both online and retail, are handled under contract by the publications staff of New Mexico Bureau of Geology.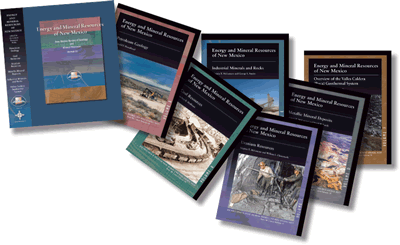 Our online ordering system uses 128 bit SSL encryption to ensure the security of your personal information. Please see our Terms of Use & Privacy Policy for more information.
To purchase an item, click on the 'Buy Now' buttons to add the item to your shopping cart. You can pay for online purchases by credit card (either via our secure site or over the phone), or you can stop by the Bookstore at the New Mexico Bureau of Geology in Socorro to pick up your order. You can also order entirely by phone.
Prices shown do not include sales tax that is applicable only to orders billed or shipped to NM addresses. Our current price list is also available for download in PDF format.
Discounts are available to students, teachers, and retailers, and also to members during our January sale.