Profiles of Notable New Mexico Geologists
Overview:
These profiles of living geologists that have worked extensively in New Mexico extend the project started in our Special Volume - 12: "A Brief History of Geological Studies in New Mexico With Biographical Profiles of Notable New Mexico Geologists", published in 2014. We aim to recognize the life and work of men and women who have contributed to various fields within Earth and planetary sciences, including (but not limited to) geology, geophysics, geochemistry, hydrology, environmental science, and mining. This living history project was launched by Steve Simpson's Science Writing class at the New Mexico Institute of Mining and Technology in Spring 2013. We welcome all with an interest in New Mexico geology to enjoy these profiles, to suggest noteworthy scientists and engineers for future profiles, and even to share their own stories about other scientists who have inspired them or have contributed to knowledge of our region.
Profiles:
Penelope (Penny) Boston: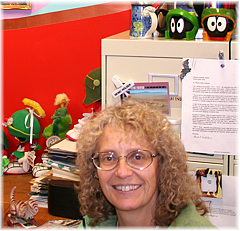 Dr. Penelope Boston plunged into the wonders of exobiology at a very young age. She grew up travelling the world with parents who were travelling performers, frequently delves into deep caves to do research, has worked with Dr. Carl Sagan on a project and serves on several scientific advisory panels with Dr. Frank Drake, studies both Earth's subsurface microbiology and the possibility of life in caves on Mars, can speak Klingon, and is a notable New Mexico Speleologist, Microbiologist, and Astrobiologist. A current professor at New Mexico Institute of Mining and Technology, author of over 150 publications, and co-founder of the National Cave and Karst Research Institute and organizer of multiple conferences, Dr. Boston has devoted her career to teaching and understanding overlapping scientific disciplines. Despite being told by many people that studying so many different subjects would be hurtful to her career opportunities, she studies everything that she loves and has developed a successful career for herself.
---
Kent Condie: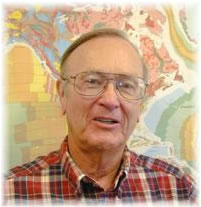 Kent Condie is a professor of geochemistry at New Mexico Tech, where he has taught since 1970. His primary research focus, the origin of the continents, has taken him to observe billion-year-old rocks in remote locations around the globe. A prominent author, Kent Condie has written books and scientific articles that have become standard references in various field of geology, such as Plate Tectonics and Crustal Evolution and Earth as an Evolving Planetary System. [more...]
---
Wolfgang (Wolf) Elston: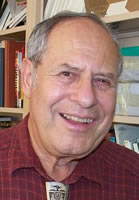 Dr. Wolfgang Elston was Emeritus Professor of Geology at the University of New Mexico (UNM). For over sixty years, Wolf dedicated his life to the study of volcanic rocks in New Mexico and around the world. Wolf's contributions to the study of the regional geology of Southwestern New Mexico and ash-flow calderas inspired students and geologists from around the country. Wolf also worked on the geology of the Bushveld Complex of South Africa with his last graduate student (of many) at UNM. He was also a frequent lecturer on the New Mexico Humanities Project circuit, where he discussed his experiences as a child refugee from Nazi Germany, in order to motivate students to overcome bullying and prejudice in school. [more...]
---
Robert (Bob) Eveleth: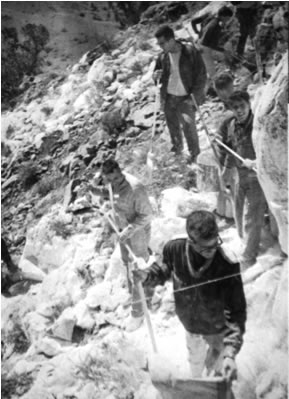 Bob Eveleth is a Miner, a 49er, an engineer, a bartender, and a historian.  A 1969 graduate from New Mexico Institute of Mining and Technology (formerly New Mexico School of Mines), he still uses his extensive mining experience and solid geologic knowledge of ores in New Mexico to defeat shady entrepreneurs out to make money from less-informed citizens.  For over twenty years he has researched and documented New Mexico history relating to mining, the city of Socorro, and the School of Mines.  He has been with the Bureau of Geology and Mineral Resources for over 35 years and remains their Senior Mining Engineer, specializing in Mining Technology, Mining Law, and Mining History. [more...]
---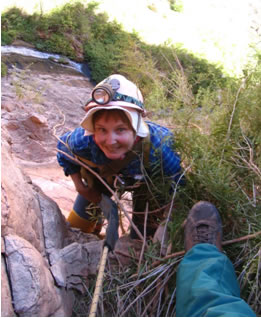 Carol Ann Hill:
Carol Hill grew up as a tomboy in San Diego California in the 1940s. Her strong character and ability to fit in with the boys ultimately shaped her life. Carol redefined the  mechanisms of cave formation in Carlsbad Caverns and parts of the Guadalupe Mountains, as well as is in the midst of developing a controversial new theory that reshapes the way we thought the Grand Canyon was formed. [more...]
---