Special Publication 13D — Energy and Mineral Resources of New Mexico: Metallic Mineral Deposits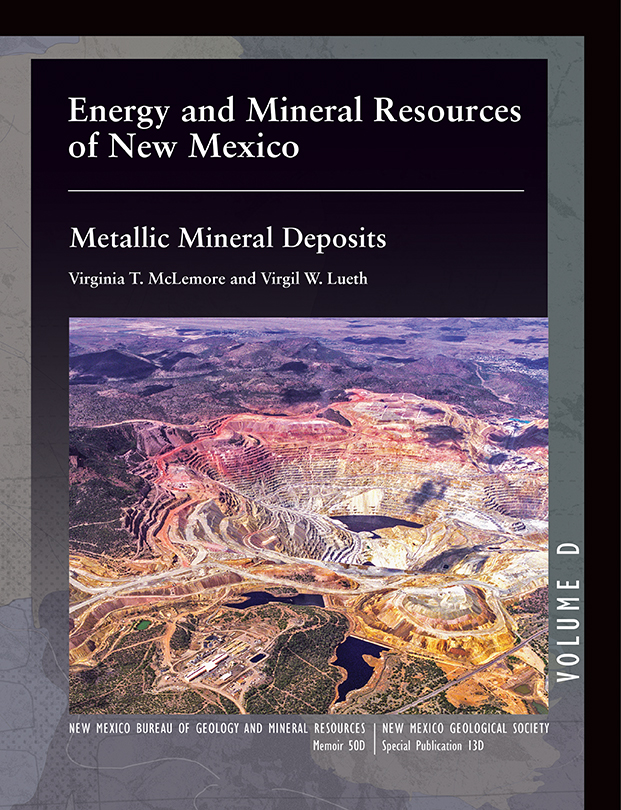 By: Virginia T. McLemore and Virgil W. Lueth, 2017, 92 p.
Metallic mineral deposits have been produced in New Mexico since prehistoric times and occur in more than 230 different mining districts in the state. This volume describes the formation of these metallic minerals in distinct time periods of New Mexico's rich geologic history. Readers will find detailed information about the most economic and critical types of metals produced in the state, as well as those which may become important in the future.
This volume was published jointly by the New Mexico Bureau of Geology & Mineral Resources and the New Mexico Geological Society. It is also available as part of a six-volume boxed set.

Also available as a free download.
Visit the New Mexico Bureau of Geology page for Memoir-50 to download PDF files.