Special Publication 13E — Energy and Mineral Resources of New Mexico: Industrial Minerals and Rocks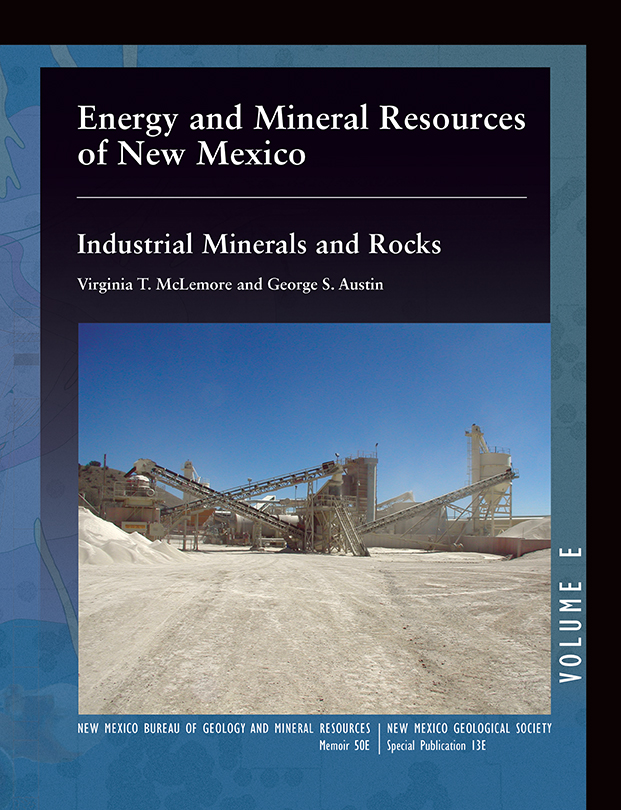 By: Virginia T. McLemore and George S. Austin, 2017, 128 p.
One of New Mexico's riches are the abundant industrial minerals and rocks, which are used to make a variety of products including ceramics, plastics, paper, and aggregate for roads. This volume reviews the locations of many geologic occurrences of important industrial rocks and minerals such as potash, perlite, zeolite, travertine, scoria, and magnetite. Readers will also find discussion of recently explored districts, with new mining interests in minerals such as beryllium, titanium and rare earth elements.
This volume was published jointly by the New Mexico Bureau of Geology & Mineral Resources and the New Mexico Geological Society. It is also available as part of a six-volume boxed set.

Also available as a free download.
Visit the New Mexico Bureau of Geology page for Memoir-50 to download PDF files.