Hermit Peak and the Turkey Mountains from Johnson Mesa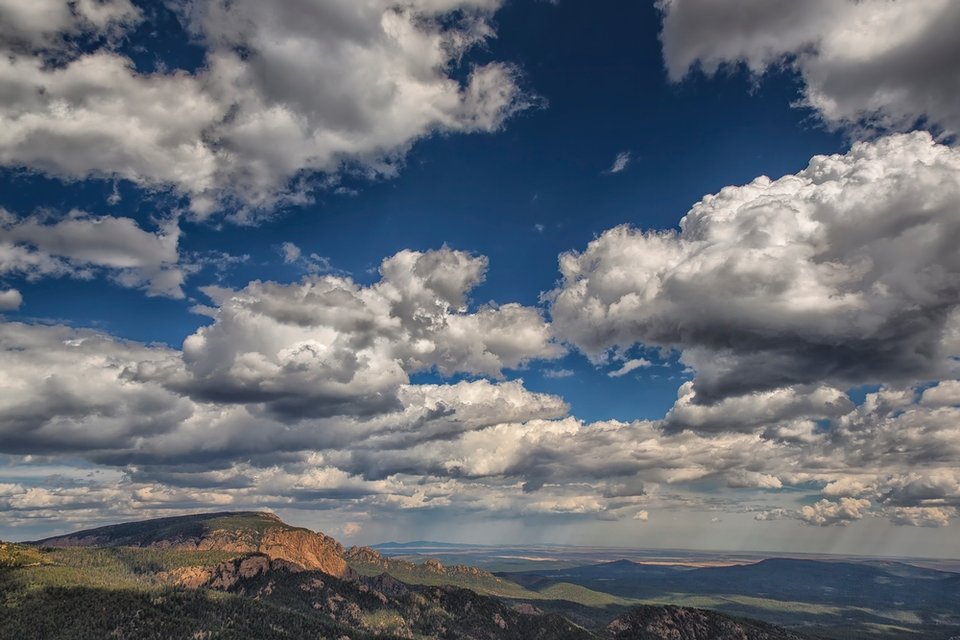 Image taken: 10/01/2015
by:
Mark Betts
© 2015
Longitude: -105.422823201
Latitude: 35.7387505234
(WGS 84 or NAD 83)
About this image
Hermit Peak is over 10,000 feet in elevation and is the top of the Hermit Peak pluton.
The pluton is interesting because it is located at the suture (junction) of two of the paleoproterozoic terranes in North-Central New Mexico.
Our lunch stop was on top of Johnson Mesa and we enjoyed a fine view of Hermit Peak, the Turkey Mountains (dark cone on the horizon) and the high plains of New Mexico.
[See more information related to this image...]
Location
Johnson Mesa southwest of Hermit Peak
Image posted: 02-12-2021